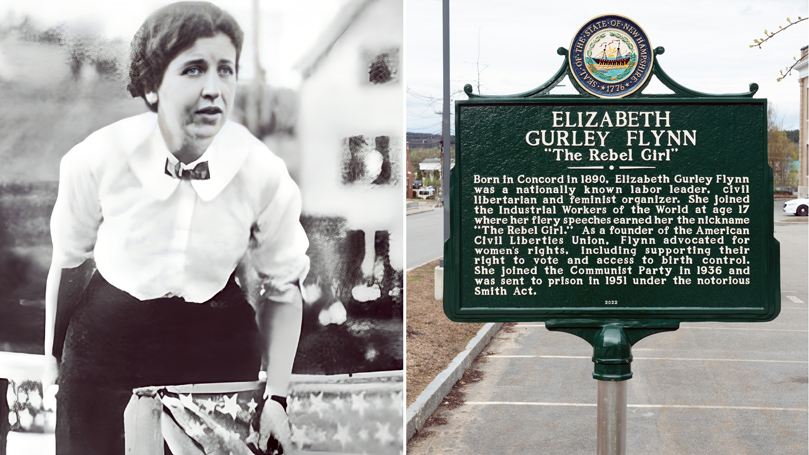 New Hampshire took down a marker honoring the "Rebel Girl" labor leader. Who's afraid of Elizabeth Gurley Flyn and why?
The fascist-minded DeSantis loses his grip on traditionally conservative Jacksonville. What made this an important election?
The GOP's war against LGBTQ people continues unabated, with 497 anti-trans bills put forward in 49 states since January. What needs to be done to fight the extreme-right and defend democratic rights?
Mailbag question: Do you or do you not denounce your support given to the Soviet Union?
Image: Elizabeth Gurly Flynn (People's World) / Elizabeth Gurley Flynn, "The Rebel Girl" historical marker by Marc Nozell (CC BY 2.0)
Comments
Related Party Voices Articles