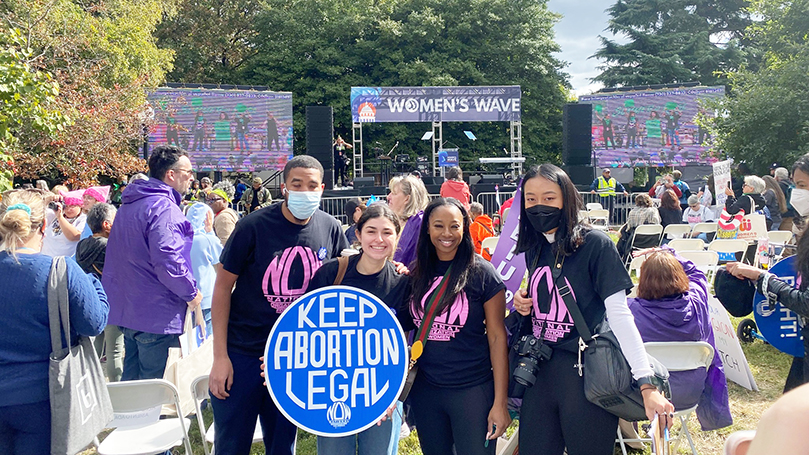 The fierce attacks on abortion rights are accelerating, and some corporate retailers are even taking abortion pills and contraceptives off the shelves.
Under pressure from the prison industrial complex' "tough on crime" mantra, many Democrats in the House and Senate voted with Republicans to overturn D.C.'s new revised criminal code. The Biden administration is expected not to veto Congress' anti-democratic move.
Fox News continued blasting Trump's lies about the election being stolen, though its owners and pundits knew them to be false. Meanwhile, the news corp. also handed over confidential information about Biden's campaign to the Trump family. Should Fox News be banned?
Why do so many voters that support abortion rights, gun control, or that support teachers' right to provide anti-racist education in public schools still vote for extreme-right candidates?
Image: Keep abortion legal by National Organization for Women (NOW) (Facebook)
Comments