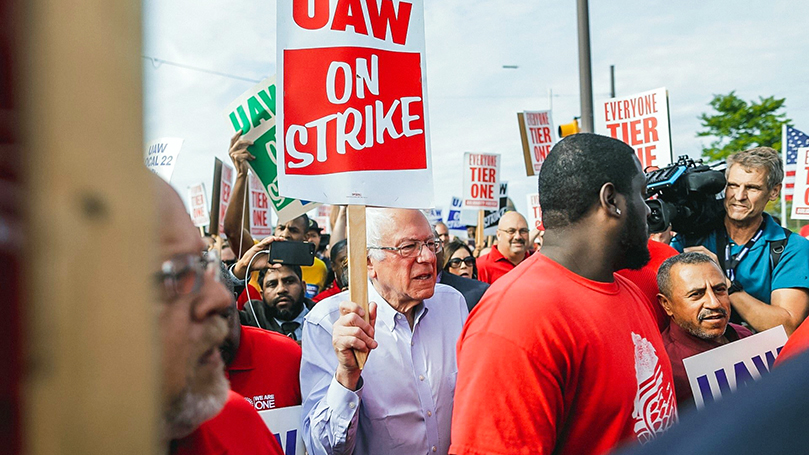 An article by Bernie Sanders in The Nation declares "anti-union capitalism is wrecking America." Is there such a thing as pro-union capitalism?
President of Mexico Andrés Manuel López Obrador (AMLO) is calling for an international campaign to end the blockade on Cuba.
A terrible disaster has engulfed East Palestine, Ohio in the wake of a train derailment involving toxic chemical explosions. Who's to blame, and has the government responded effectively?
When the CPUSA comes to power, will the party ignore human rights abuses in socialist countries?
Images: Bernie Sanders on the picket line with UAW members by Bernie Sanders (Facebook)
Comments