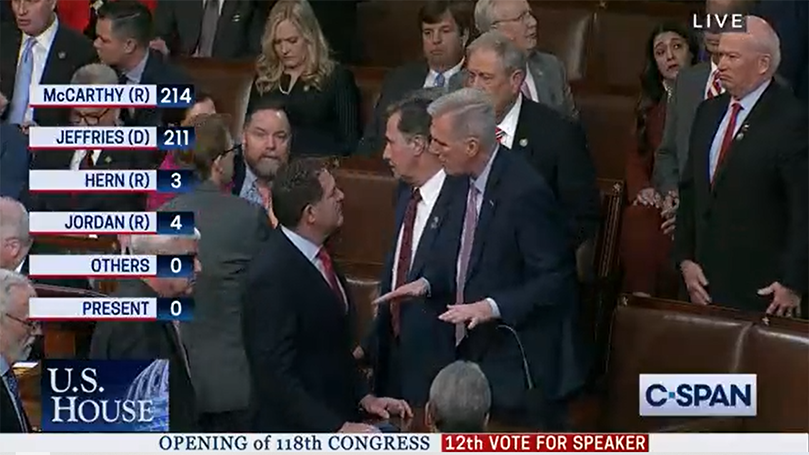 The showdown between Kevin McCarthy and the MAGA Right: What are the implications for how the GOP-controlled House governs and for the 2024 elections?
Good news on the reproductive rights front: Access to the abortion pill is expanded, and the South Carolina Supreme Court affirms the right to abortion.
Plus: Lula is inaugurated as Brazil's president, and Big Tech blocks anti-trust legislation.
Mailbag question:  I'm a social democrat who comes from a wealthy family. If the Communist Party comes to power, will it confiscate my family's wealth like the Soviets did?
Image:  McCarthy loses the 12th vote for Speaker of the House, 1/6/23, screenshot, C-SPAN (website).
Comments
Related Party Voices Articles