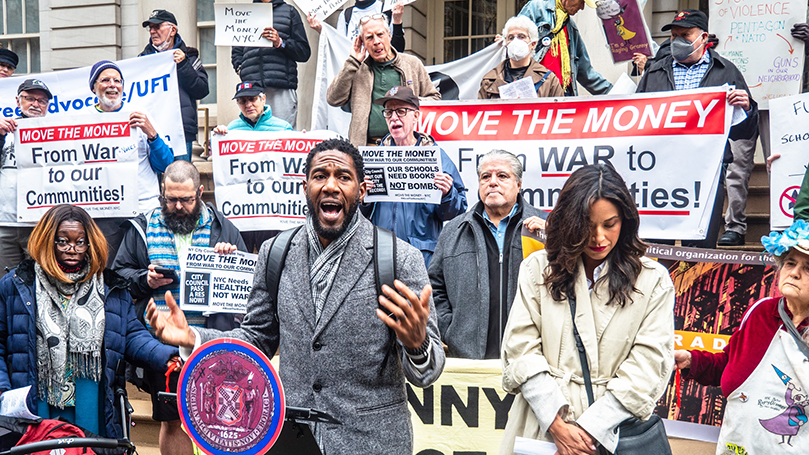 Congress gifts the military corporations with $1 Trillion, while people in the U.S. suffer from food scarcity, lack of healthcare, and housing.
Meanwhile, a new coalition with the far-right Netanyahu in Israel is aiming for war with Iran.
The January 6 committee has made a criminal referral of Trump to the Justice Department, but the issue can't be left in the hands of the DOJ and the courts. There has to be a mass movement calling for prosecution!
Mailbag: what does Marxism have to do with the struggle for LGBTQ rights or the environment?
Images: Move the Money NYC with supporting elected officials (Facebook)
Comments