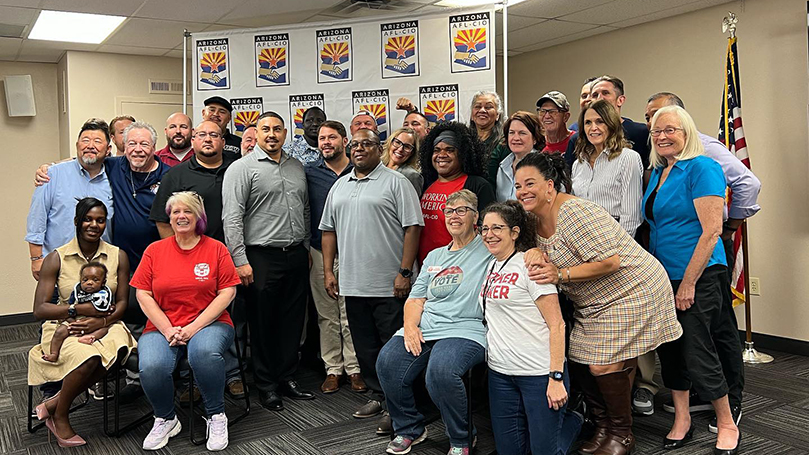 What are labor and democratic forces doing to fight the fascist danger in Arizona?
The Communist Party of India just held its 24th Congress. What is the status of the democratic struggle in the world's second most populous nation?
Ugly remarks were made by elected officials in the LA City Council. How is the anti-racist movement responding?
The railroad workers union has called for public ownership of the railroads. Red salute!
Image: The Arizona AFL-CIO is mobilizing the labor vote. (Facebook)
Comments