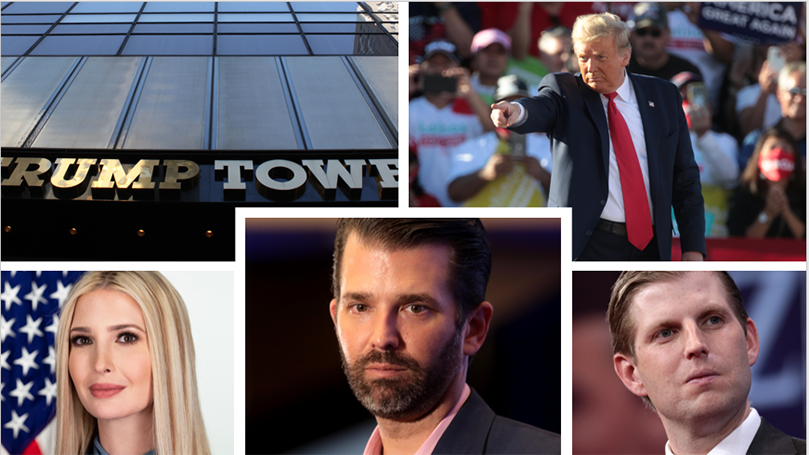 It's been a bad week for Trump: New York Attorney General Letitia James files a lawsuit charging the Trump family with fraud, criminal charges related to election tampering in Georgia are pending, and he addresses a poorly attended rally in Youngstown.
After Hurricane Fiona, Puerto Ricans face another crisis, exacerbated by privatization and corruption: 70% are without power, and the water supply is limited.
Putin threatens to use nuclear weapons while the United Nations General Assembly meets. Can we give peace a chance?
Images:  A rogues' gallery of the Trump family: Ivanka, Andrea Hanks/Official White House Photo, Wikimedia (public domain); Donald Jr., Gage Skidmore, Wikipedia (CC BY-SA 2.0); Eric, Gage Skidmore, Wikipedia (CC BY-SA 3.0). Trump Tower, Bin im Garten, photo cropped, Wikipedia (BY-SA 3.0).
Comments
Related Party Voices Articles