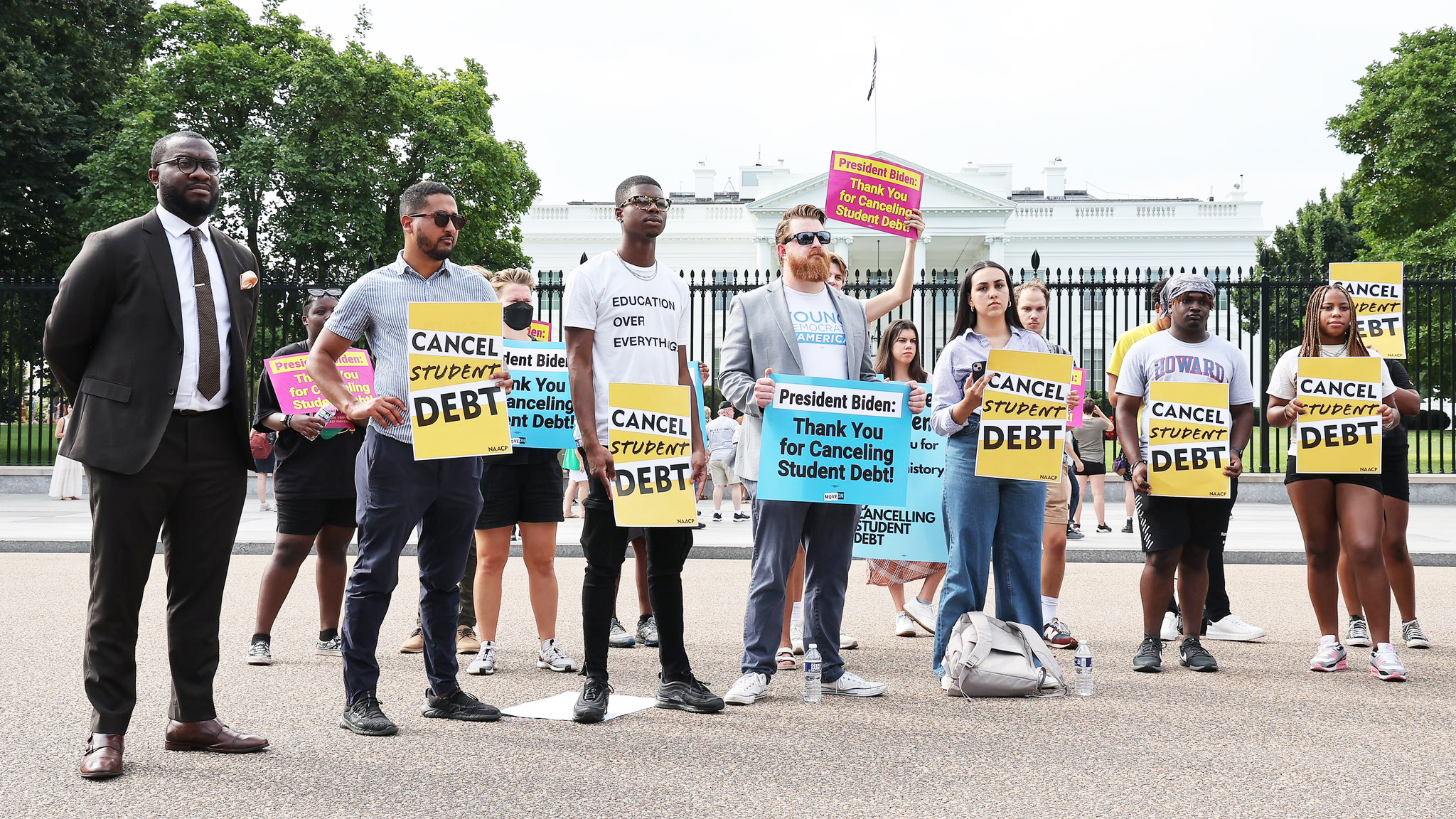 Is the student debt "unpayable and uncollectible"?
Tuesday's primaries and the midterms: is freedom on the ballot?
What is the most important idea in the doctrine of Karl Marx?
When the Communist Party USA comes to power, what will it do in the first 100 days?
Listen in for this week's discussion!
Image: People demonstrate in support of canceling student debt (Twitter, Claudia Jones School for Political Education)
Comments