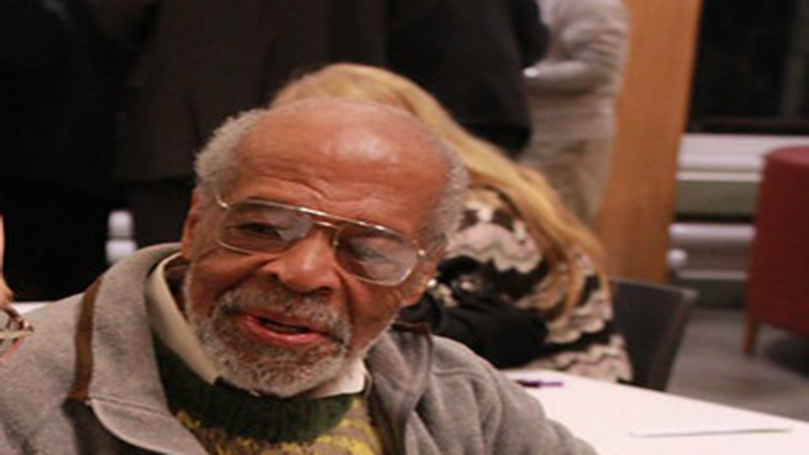 The Claudia Jones School for Political Education invites you to their next event, The Legacy of Jack O'Dell in the Black Freedom Movement. Born Hunter Pitts O'Dell in Detroit in 1923, he went on to be a militant labor organizer in the National Maritime Union, an activist in the Southern Negro Youth Congress, and a campaigner for Henry Wallace's presidential bid in 1948 under the Progressive Party banner. Later, he joined the Communist Party USA for a brief period and then left to get more involved with Martin Luther King's SCLC. O'Dell was eventually forced out and became a public intellectual and writer for Freedomways magazine. In the 1980s, he helped lead Jesse Jackson's run for the presidency. As a professor at Antioch College in Washington, D.C., O'Dell developed many relationships with community organizers and activists who will join us for this special evening in celebration of his life.
This event will feature Dr. Nikhil Pal Singh, Luci Murphy, James Early, Jaime Cruz, Jr., and Linwood "Gato" Martinez-Bentley.
Date: Monday, November 30
Time: 6:45 p.m. Eastern, 5:45 Central, 3:45 Pacific (note: the start time is 6:45, not 6:30)
Register here.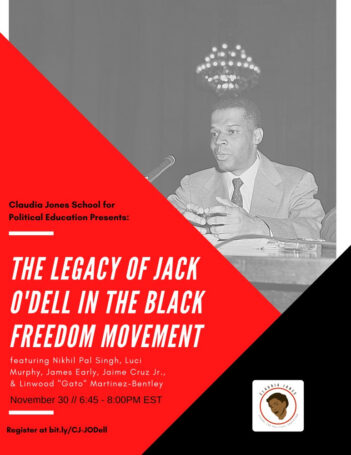 Comments