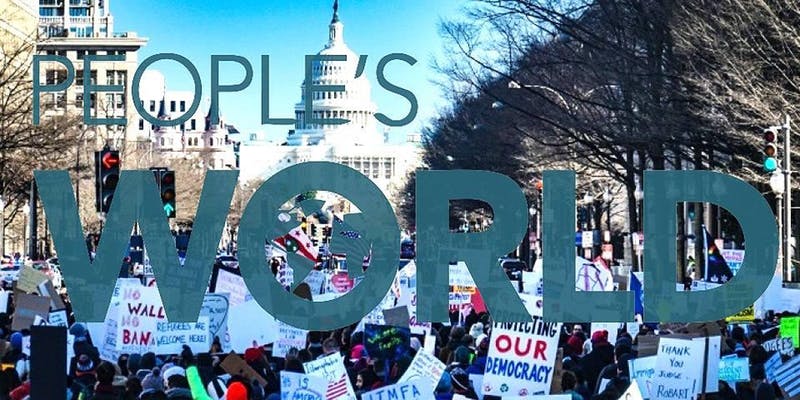 The Illinois Friends of Peoplesworld.org invite you attend the 2019 People's World Awards Gala on December 8. Enjoy a fast-paced program, sparkling conversation, delicious food, meet old friends and make new ones.
KEYNOTE SPEAKER: Howard Kling, Executive Council of the International Labor Communications Association (ILCA), Project Director at Workday Minnesota. Director of labor media and co-director of labor education for the University of Minnesota.
FRANK LUMPKIN–RUDY LOZANO LABOR ACHIEVEMENT AWARD: Chicago Teachers Union
LIVE ENTERTAINMENT: Ugochi combines elements of her Nigerian Afrobeat influence with jazz, house, reggae, and soul aesthetics to create a brand-new sound, one she's coined "AfroSoul." And we welcome back our friends Tim Hickey and his trio playing jazz standards, blues, folk, and protest songs.
Comments