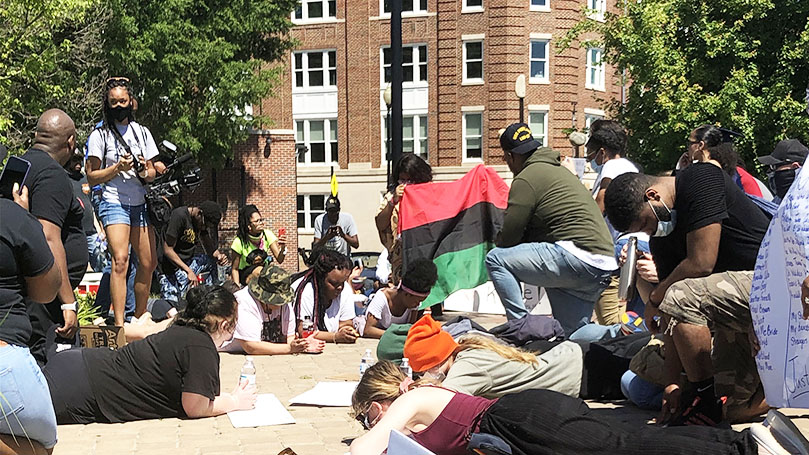 Danville, Virginia, once the hotbed of Civil Rights demonstrations in the 1960s, saw history repeat itself as young people peacefully protested the murder of George Floyd
About 200 people gathered in downtown and shouted familiar slogans: Blacks Lives Matter; I can't breathe; Hey, hey, ho, ho. Racism has got to go. Motorists honked their horns in support of the protesters. Police and protest organizers appeared to have mutual support Monday.
Protesters took their message across the Martin Luther King Jr. Bridge and headed toward highway medians to bring their message of peace and cooperation while blocking traffic for two minutes. Protesters then marched back to the city fountain and were urged to sit or lie on the ground for nine minutes to symbolize George Floyd's agonizing death.
The young speakers talked about how they want to raise their children in a society where they are not afraid of being killed by police. They want a world where people of all races can get along.
By Art Cook