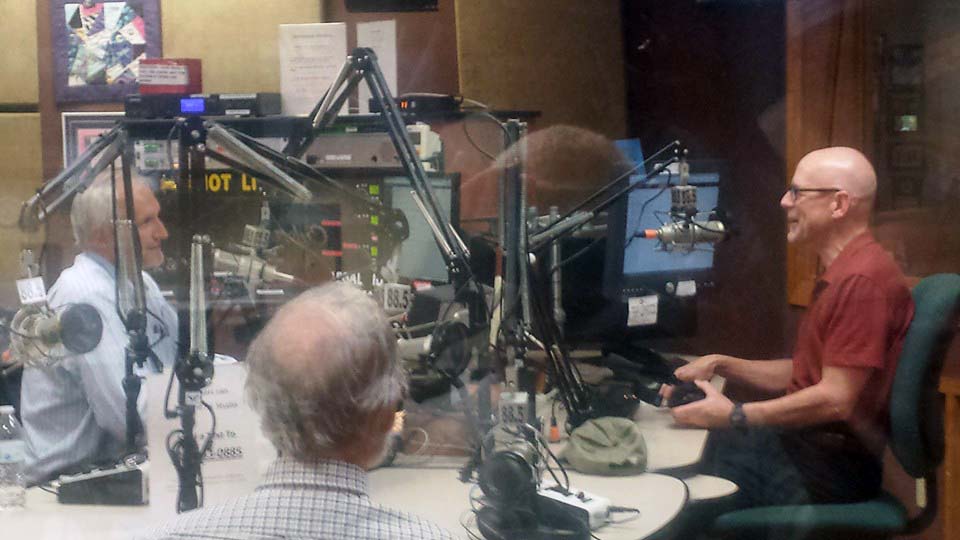 On a swing through Florida recently CPUSA national chairman John Bachtell was interviewed on a Tampa radio show, Radioactivity with host, Rob Lorei. Taking a cue from the broad support for Bernie Sanders' bid for the presidency Lorei began the interview by asking Bachtell about his view of socialism versus Sanders'.
After playing recordings of Sanders comments on Cuba and Nicaragua Lorei asked the CP chairman if he agreed with the Vermont Senator's assertion that Cuba was authoritarian. Responding, Bachtell stressed the remaking of the Cuban model of socialism, its decentralization and  localization of authority in Cuban neighborhoods.
Commenting on socialism's growth historically Bachtell advanced a theory of three socialist "waves," the early utopian socialist communities (of which there were many examples in the U.S).; the social revolutions emerging after World War 1 led by Russia and present day socialist electoral victories in Central and Latin America. The U.S. Bachtell stressed would follow its own path based on its unique history and traditions.  Here, democracy would be at the center of socialism growth. An electoral path, in Bachtell's view is the only possible option.
Asked by Radioactivity's host whether socialism was inevitable, Bachtell remarked that it was "necessary" due to huge problems capitalism cannot solve citing the environment as just one of many examples.
Click here to listen to the interview.
Comments