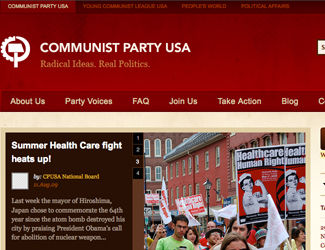 The National Committee of the Communist Party USA is proud and excited to introduce to you our exciting new website. We hope this new modern website will serve us well in the 21st Century with cutting edge tools and professional look and feel.
The website is still a work in progress and some of our new features are not quite ready for use. Things are still under construction so come back frequently to watch for new developments, sections and updates. One new feature will be a Spanish-language version of the website for the meany Spanish-seaking communities in the United States. Our Partido Communista section will roll out in the weeks to come. Another new sectin is a members-only section for discussion and resources for members of the Communist Party nationwide.
Visit our site frequently for updates and to see the latest new features. And take a moment to let us know what you think at cpusa@cpusa.org.
Comments
Related Articles