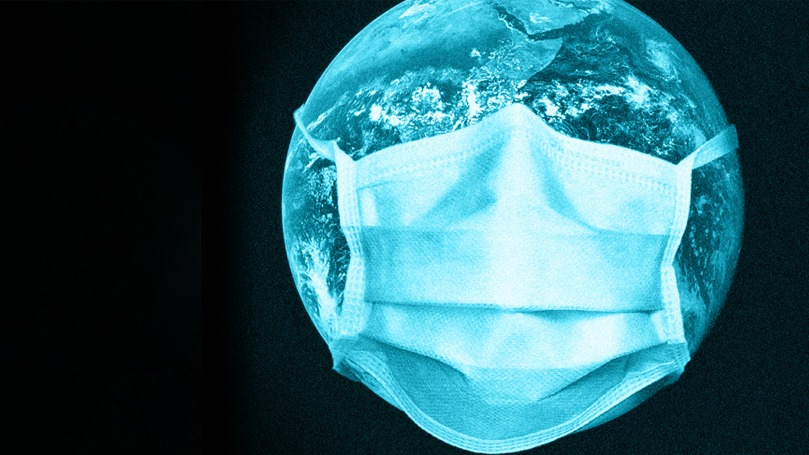 Friends and comrades from around the world give their experiences of the virus in their home countries.
Italy, March 24
I live in Rome, and my beautiful country is the most damaged at the moment. People are dying alone, and when I say alone I am of course referring to the absence of their relatives and loved ones, not the doctors, paramedics, and nurses—heroes all—who remain at the patients'  bedsides.
Our health system is one of the best in the world and is totally free for all of us, but the only way to fight the spread is to stay home. As of this writing, today is day 14 of sheltering at home.
It's not easy, but I always think about the big picture: stay alive. I cannot see my parents, although they live literally 15 minutes away from my place, so I cook for them and leave good meals at their doors without seeing them. They are old enough to be at risk of dying.
I am a photographer, and I busy myself by photographing the house, the laundry, and my beautiful man, even if he doesn't like himself in my photos. But he lets me do it because I need to do it. I feel trapped in the house, but I am baking pound cakes and reading. I go to the apartment building's terrace and I imagine myself on the beach and I think. But I try to not overthink because we are exhausted and not lucid enough.
I think that after the COVID crisis we will all feel the urgency to be creative, alive, happy. I want to be optimistic and hope for a rebirth. I hope that we will keep saying "ciao," kissing each other's cheeks as we have always done.
I hope that we will change the approach to our planet, in the way we consider money, careers, and loved ones.
Last night the screaming of the people next door woke me up; They were insulting each other in a very bad way. I am sadly sure that a lot of couples will be breaking up—badly or maybe wisely. Some others will realize how much they love each other, and we'll have a lot of babies coming.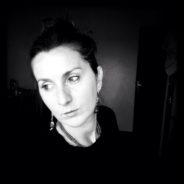 Margherita Mirabella, photographer.

Colombia, March 26

Fortunately, with my family we are still in good health. Staying confined is an opportunity to save life.
What is happening in the world hurts us. Unfortunately, the neoliberal model aggravates the consequences of the pandemic. In Colombia, this situation is made more difficult by the selective assassination of social and popular leaders without the government taking any effective measures to stop the killing.
I believe that the current social situation will make the living conditions of millions of workers in the world even more serious, and particularly in Colombia, where exclusion and misery will hit millions of compatriots hardest.
I hope that everyone's combative and liberationist spirit comes out stronger after we have overcome this planetary catastrophe.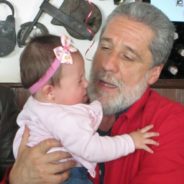 Miguel Gonzalez, criminal lawyer in Bogota, member of the Colombian Communist Party.

Germany, March 26

Personally, my wife and I and our broader family are in good shape. Public and social life here is almost dead. People are getting more suspicious about the growing governmental measures limiting personal freedom and even minimal democratic rights. Some things don't make sense, such as limiting the use of cash money, or people 70 and older should stay at home in quarantine. This order is too generalized, since a great deal of people this age (like me) are still healthy and socially active. We recently climbed, without any problem, Mount Teide (volcano in Canary Islands) with a height of 3,716 m. But there are also growing voices of serious scientists and politicians who challenge the recent policy and activities to withstand the virus.
Meanwhile, the concern is growing that on the back of the coronavirus the leading political elite intends to use their instruments of power to weaken democracy. The financial system is totally broken; neoliberalism can't help at all. This they want to repair by unprecedented means on the shoulders of the ordinary people after they decide to finish the crisis. Meanwhile, it is alarming that the propaganda of hate and slender against China, Russia, Cuba, Vietnam, Venezuela, and Syria reaches new dimensions.
By the way, it's more than a pity that Sanders is going to lose against Biden.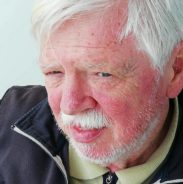 Herbert Grissig is a 70-year old pensioner, former journalist, living with his family in the outskirts of Berlin.

India, March 26

It's very difficult to say what is happening throughout India while sitting in Kolkata. Now all of India is under lockdown without a proper plan. The health-care system in India is not at all up to the mark to challenge this pandemic situation. Health care belongs to only the rich in India. Only government hospitals are open to all, but considering the huge population of India, it's not at all enough. In such a background, this pandemic became a paramount challenge for central and state governments. Even now there is little in the central government's economic package to guarantee health and food security for workers, agriculture workers, and the huge numbers of poor people associated with the unorganized sector. So we are in a terrifically difficult situation. Moreover, you cannot help poor people by organizing volunteer brigades because you are supposed to be at home. Our Party issued a statement on March 25.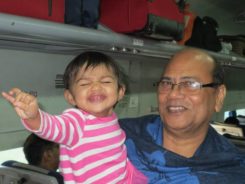 Pallab Sengupta, Secretary, Communist Party of India.
South Africa, March 27

South Africa has not escaped the global consequences of COVID-19. We have close trading ties with the People's Republic of China and many European countries. In the last weeks, cases of COVID-19 were reported and confirmed after a number of people were tested, particularly those had traveled abroad. The SA government and health authorities have taken control of the situation by, amongst other measures, declaring a national state of disaster and instituting a nationwide lockdown. Whereas earlier cases were from those who had traveled abroad, we began to witness cases in almost all of the major cities of the country. Disaster measures closed the entry ports at various places, both sea and air. We will have to observe measures the President of the Republic declared on March 15, which include no meetings of more than 100 people, including places of worship during the Easter period. The SA Defense Force has now been deployed to all areas and is overseeing the implementation of all these measures, with business and other places opening for limited periods and others closing down completely for 21 days. This will affect the already declining economy, with dire consequences for the working people, particularly the poor.
The healthcare sector, which is wholly privatized, is not suited to provide emergency care to the non-paying public (poor) and thus will test the efforts to contain the spread of the virus. However, the South African Communist Party supports the efforts of the government and has called for massive healthcare provisions to provide the necessary assistance, to supplement the profit-making system of private healthcare providers. It's our firm view that the private model is wholly inadequate and will not help in the long run, and therefore we will need to quickly implement national health insurance for all our people—irrespective of ability to pay.
The politics of the pandemic have indeed turned the capitalist model of healthcare upside down and exposed its inadequacies. After the pandemic, measures will have to be taken that arrest the declining economy and focus on the basic needs of our people—especially the poor—in terms of reducing rampant unemployment, poverty, and inequality if we are to come out of this crisis intact. This also calls for a reformed international trade system and universal and non-profit healthcare, including a deep infrastructural program to address inadequacies in poor areas (townships and rural areas) and ensure we provide healthcare for all. This must be tied to sourcing from countries such as Cuba who have developed antiviral medications to be accessible to poor countries in the Third World.
Historically, socialist measures have proved to be successful at every turn of pandemic all over the world . . .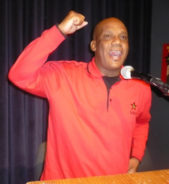 Chris Matlhako, First Deputy General Secretary, South Africa Communist Party.
South Africa, March 28

The big worry here is the situation of people in slum areas, where shacks are packed together and there is no running water or communal taps are few and far between. Eleven million people live in these conditions, and the danger is the virus could devastate such communities.
The government aims to relocate people from these areas to enable hygiene and distancing, but this has yet to happen. South Africa is one of the most economically unequal countries in the world, and the massive racialized inequality is likely to be heavily reflected in the COVID-19 impact.
I live in a suburb north of Pretoria and together with my kids can easily comply with the lockdown that started a few days back. I just have to help them not get too bored, which is a privileged position to be in.
There's an eerie silence when you step outside where usually you hear the roar of the city. The lockdown is supposed to end on April 16. We don't yet know what the toll of the virus will be. If it hits very hard, the lockdown and other emergency measures will continue.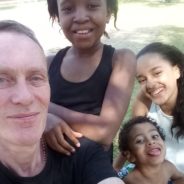 Mark Waller, journalist.

Brazil, April 1

Here in Brazil, even though we do not have a socialist state and things are horrible under Bolsonaro, we have been able to maintain somewhat of a "welfare state" with a good public health system ever since 1988 after the fall of the first fascist dictatorship. This was improved under the progressive Workers Party (PT) government led by Lula. Bolsonaro would be a fool to do away with such a system at this time; he would lose support even from his own base!
Our public hospitals are doing what they can to care for working-class people who are at risk. For now, we still do not have a problem regarding full or overcrowded hospitals. The #StayHome policy that our party and youth league (UJS) have promoted seems to be keeping most people safe so that we do not see a large outbreak as we see in New York City. Needless to say, had it not been for the mass democratic movement in this country, we would be in a much worse place right now as a result of the spread of this global pandemic.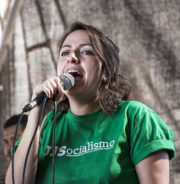 Bia Lopes, Chair, Union of Socialist Youth, Brazil.
Cuba, April 1

Our experience is owed to the medical school students who are out in the communities providing respirators to those in need and who have been in contact with those who are sick. Family doctors in our communities have created isolation centers where ill people and those who are showing possible symptoms can live safely under surveillance while being provided with the adequate needs to feel better and to avoid the spread of the virus. This free medical attention is provided along with free food service. Airports are heavily cleaned and monitored. The authorities immediately warn us of any possible new cases on the island, although as of now, there are only six official cases detected. Constant communication from the government via internet or television to the people remind us of the measures which need to be taken to keep ourselves safe and to prevent the further spread of the virus.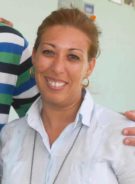 Yania Rico, Communist Party of Cuba.
Comments