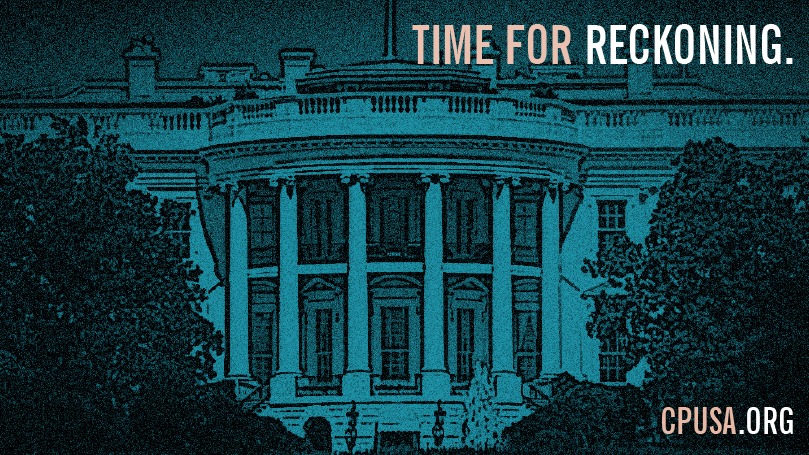 Donald Trump was impeached by the U.S. House of Representatives for abuse of power and obstruction of Congress. The day before, hundreds of thousands took to the streets in an unprecedented backing of the impending House vote. A Senate trial will be held in January. Let's be clear: Trump's refusal to in any way cooperate with the impeachment process was one of several abuses of power and yes an obstruction of Congress. It HAD to be addressed by impeachment. Leaving it unanswered would be a step toward dictatorship with everything that implies.
Come what may from the impeachment process Trump should be voted out in November for putting asylees in concentration camps; encouraging extreme-right, nationalist, racist hatred and violence; giving tax breaks to the rich; defanging regulatory agencies, hanging out with neo-Nazis, and reducing aid to the poor. He should be voted for trying to break the back of labor, attacking women, and suppressing the black, Latino and youth vote.
Comrades and friends: the battle is engaged. Whether it ends in dictatorship or greater and deeper democracy is up to us.
Joe Sims and Rossana Cambron, Co-Chairs
Comments