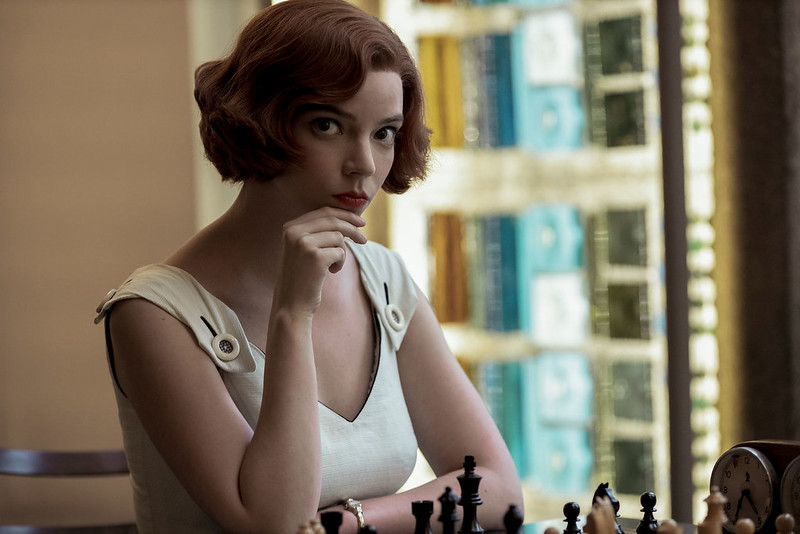 Editor's note: With movie theaters closed down for most of the year, streaming became more popular than ever. The following 10 shows and films are linked to reviews.
Lovecraft Country (HBO): A horror-drama TV series about a young African American who travels across the segregated U.S. in search of his father. This show "refashions and redefines '50s America . . . as an apartheid state," according to this People's World reviewer.
The Trial of the Chicago 7 (Netflix): A courtroom drama about the prosecution of anti-war activists who organized large protests and were viciously attacked by Chicago Police during the Democratic Party national convention in 1968. Very entertaining, but completely factual it's not (this is Hollywood, after all).
The Queen's Gambit (Netflix): A young woman becomes a top competitor in the male-dominated world of chess.
The New Corporation (available on YouTube): Billed as "the unfortunately necessary sequel" to Mark Achbar's 2003 documentary The Corporation, this film expands on the first film's theory that if corporations are deemed "people," then they can be psychologically analyzed. The diagnosis turns out to be psychopathy. Read a review here.
Night on Earth (Netflix):  Visually stunning, otherworldly, and educational, this nature doc explores the nocturnal world.
Ma Rainey's Black Bottom (Netflix): Viola Davis and Chadwick Boseman star in this film adaptation of August Wilson's 1982 play about a blues singer. The talented Boseman, who died this year of cancer, made his final appearance in this film.
The Crown (Netflix): The fourth and last season of a drama about Queen Elizabeth II. Noted for its fine acting and high production values.
The Social Dilemma (Netflix): Interesting documentary on the negative impacts of social media.
City Hall (PBS): Directed by veteran Frederick Wiseman, this documentary "is all about democracy — how it works, who does it, and why it is so vital. In a time of authoritarian challenges, it could not be more important." Read a review here.
The Invisible Man: Released in theaters just before the pandemic hit, this horror film updates H. G. Wells's novel with an "unsettling #MeToo spin." Features Elisabeth Moss as a woman escaping an abusive relationship. Read the PW review here.
Image:  Scene from The Queen's Gambit, Ennoti, Public Domain.
Comments