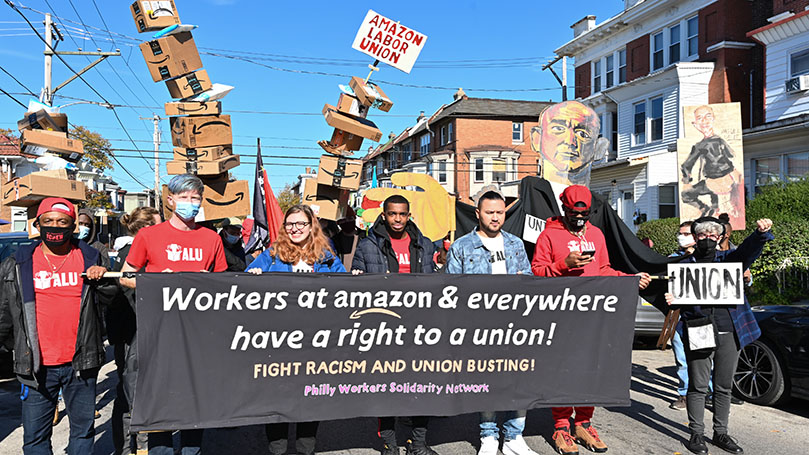 "A spectre is haunting Europe — the spectre of communism."
—Karl Marx, Manifesto of the Communist Party
The Specter podcast returns! Not to haunt, but to inform and inspire. In this episode, we interview Kooper Caraway, president of the South Dakota AFL-CIO. He discusses the youth-led upsurge in labor organizing and what's motivating young activists today.
Image:  Organize Amazon Workers contingent in the Peoplehood Parade, Philadelphia, PA, Joe Piette, photo cropped  (CC BY-SA 2.0).
Comments