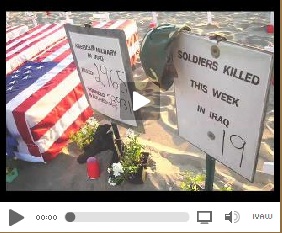 Iraq Veterans Against the War (IVAW) is holding Winter Soldier Hearings from March 13-16th. Servicemen and women who served in Iraq and Afghanistan will be giving testimony on what is happening day in and day out on the ground in Iraq and Afghanistan. Go here to watch live!
United for Peace and Justice(UfPJ) and other organizations are planning mass direct action events in Washington DC on March 19th taking on the different pillars of the war and stopping the 'business as usual' mindset of those who profit from the war. To find a list of activities happening in DC, go to here
You can hold local actions on your campus or community on March 19th. You can check out 5 Years Too Many website for local events and register your own.
Comments