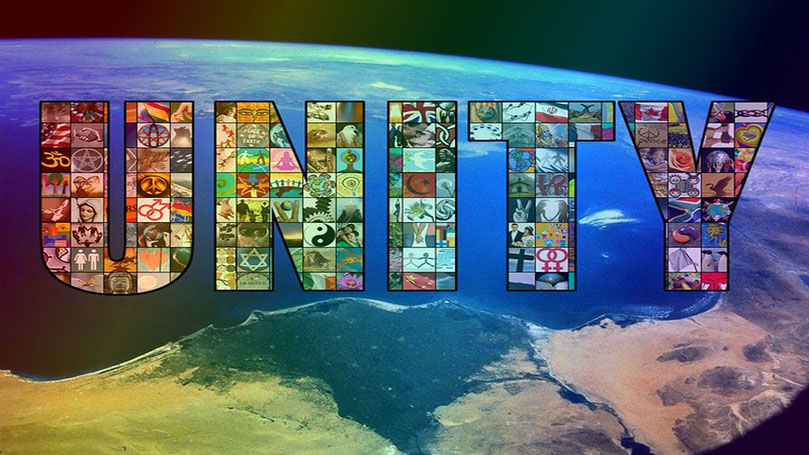 The COVID-19 pandemic has put every democratic right we hold dear, every benefit we have won, in dire danger.
President Donald Trump is determined to solve this pandemic on the backs of the working class. Under cover of the crisis, he and his minions would further consolidate corporate power. Democratic rights, including the right to a fair and free election, are in danger of being taken from us.
This moment calls for emergency action by the federal government to provide everything needed for the frontline fighters: the doctors, nurses, all medical personnel, first responders, and grocery store and food production workers. It calls for providing for all those sickened by COVID-19, including free testing and treatment.
Our nation is now confronted with a multi-faceted crisis—a public health crisis that has already taken 55,000 lives and caused a deep economic recession. It is also an environmental and political crisis made worse by Trump's rigid, authoritarian rule.
With over 30 million filing for jobless benefits, the   nation and the world face the grave danger of a full-fledged economic depression. It could take years to recover.
Relief for People, Not Profiteers
Recovery is possible only if the federal government provides emergency relief and a federal jobs program to provide income and protection to workers, the poor, those hardest hit.
Trump and Senate Majority Leader Mitch McConnell refused to recognize COVID-19 and finally proposed trillions of tax dollars in a slush fund for banks and corporations! It took a determined fight by Democrats to add assistance for working people to the $2.2 trillion "stimulus" package. And it is far short of the level of assistance needed.
McConnell snarled that the desperately needed federal assistance is a "Blue State bailout," even though taxpayers in New York and other majority-Democratic states pay far more to the federal government than they receive in services, the reverse of McConnell's Kentucky.
A Fight for Democracy
 Trump is maneuvering to reopen the economy, desperate to satisfy Wall Street and fearing he may lose the November 3 election. Public health specialists warn that his haste risks a second COVID-19 surge worse than the first.
Trump incited insurrection by tweeting to his ultra-right base that they should "liberate" Michigan, Minnesota, and Virginia. Armed protesters, packing military-style assault weapons and waving Confederate and Trump flags, staged provocations in state capitals. These grouplets are linked to outfits funded by Republican moneybags like Education Secretary Betsy DeVos.
This is the open face of Trump fascism aimed at democracy. Polls showed that 80% of the people reject Trump's reckless call to "reopen for business" and favor keeping the stay-at-home policies in force for now.
Crisis of Inequality
The pandemic has upended our world and worldview, calling into question assumptions about our system of governance, our for-profit economy, our foreign and domestic priorities, and our deepest values.
For many millions, especially youth, the crisis has starkly exposed a crisis that existed long before the pandemic hit. It is the crisis of inequality, with African Americans, Latinos, Native American Indians, and other people of color dying at rates far out of proportion to their share of the population. In cities like New York, Boston, Baltimore, Chicago, and Los Angeles, Black people are 30% or less of the population but 70% of those dying.  The Navajo reservation is a COVID-19 hotbed, even though most of the Navajos live in isolated rural homes.
And it lays bare other inequalities and injustices that have long festered, are growing worse, and now have reached a breaking point:
Billions in unearned income raked in by the 1% super-rich, the other 99% barely scraping by, many on the $7.25 minimum wage
Tens of millions without health insurance joined by millions losing their jobs and coverage in this pandemic
Homelessness skyrocketing, affordable housing beyond reach
Millions of students saddled with unpayable loan debt
Immigrants targeted for instant deportation
30,000 people dead yearly from gun violence
More than $900 billion annually squandered on the Pentagon, with Boeing first in line for a bailout while public health and other human needs are slashed to the bone
We must never return to "normal" after the COVID-19 pandemic if it means tolerating these intolerable evils. Demands like "Medicare for All," "A Minimum Wage High Enough to Live On," "Tax the Rich," and a "Green New Deal" must be the new normal we fight for.
Mass Solidarity
This crisis has stirred mass solidarity, neighbor helping neighbor, and support for frontline healthcare fighters and essential workers who provide food and transportation, often at risk of COVID-19 infection.
Class consciousness is also soaring, with masses of people seeing Trump bailing out Wall Street while nurses and other frontline fighters picket the White House demanding masks and test kits. Too many of these heroes are dying while Trump stalls.
The entire nation was appalled when Trump blithely urged people to try injections of disinfectants as a cure for coronavirus.
This crisis requires that every resource be employed to place the needs of all working people first regardless of immigration status and with priority to the communities with the greatest rates of infection and need of testing and treatment.
A More Just Future
How can we win the leadership our nation needs to defeat COVID-19 and rebuild a more just and equitable future?
The first step is the November 3, 2020, presidential election—the removal from office of Donald Trump. Widen the Democratic majority in the House, remove McConnell from office, and win a Democratic majority in the Senate.
Second, we must recognize that we face a determined enemy with unlimited dark money, cunning, and dirty tricks to split us. They have a fanatical base so loyal to Trump that they will follow him off the highest cliff. It will take all the street smarts, strategy, and tactics we can muster to defeat them.
Third, we can win only with the support of an overwhelming majority of the people.
Unity to Win
If we succumb to white supremacy, religious and national bigotry, misogyny, Islamophobia, or any other form of hatred, we will lose.
Supporters of defeating Trump must recognize victory is impossible without unity. Moderates, independents, liberals, and the left disagree on many issues, but most agree that Trump must go. Defeating him demands the broadest coalition united around issues: that includes the convention's nominees and the platform offered by progressives. The proposals of youth leaders in this respect are extremely important. It's going to take all of us, a mass movement to defeat Trump.
Wisconsin offered an insight into what we are up against: The Republicans overturned Wisconsin Governor Tony Evers' postponement of the Wisconsin primary, a reckless, irresponsible action that forced Wisconsin voters to choose between protecting their health and exercising their right to vote.
Wisconsin voters went to the polls or voted absentee, blocking Republican vote suppression. Over 400,000 voted in person in Milwaukee County because they did not receive the absentee ballots they requested. Only five polling places were open instead of the usual 180. They waited as long as eight hours in line. The Democrat-endorsed candidate for the state Supreme Court, Jill Karofsky, defeated the Trump-endorsed incumbent Republican in a nine-point landslide.
Yet those heroic voters paid a price. At least 40 voters in Milwaukee County now test positive for COVID-14, thanks to Republican dirty tricks.
This is the Republican game plan for November 3: Use COVID-19 as a cover for massive vote suppression.
Protect the Elections
The answer is in plain sight: Issue mail-in or absentee ballots to voters in all 50 states, Puerto Rico, and the other U.S. territories.
The mail ballot has proved highly effective in Washington State, increasing voter participation and giving voters time to consider their vote. It is also the cheapest method of voting.  One of the major advantages of the all-mail ballot in Washington State is that the Board of Elections issues daily reports for about 10 days on the number of ballots that have been received in the mail. Grassroots organizations can use this information and visit or telephone voters to urge them to send in their ballots.
The 2020 election builds on the sweeping people's victory in 2018 when progressive women and people of color won Democratic majority control of the U.S. House of Representatives and huge gains in every region of the nation. Consider where we would be today if the Republicans had majority control of the House. As in all elections, lives were at stake in 2018. We didn't know then how many millions more would be at stake in 2020..
The people say ENOUGH! We cannot wait until next year for life-saving action to combat this deadly scourge. And we must act now to protect the 2020 election and our right to vote.  We demand:
Immediate action to approve legislation by Senators Kamala Harris and Amy Klobuchar to provide billions of dollars to help every state provide mail ballots or absentee ballots to every voter in the November 3 election.
The U.S. Postal Service is at risk of going bankrupt. Congress must enact billions of dollars to ensure USPS financial solvency, not least for delivery of ballots in the 2020 election.
Use of the Defense Production Act to produce enough test kits to test everyone in the U.S. Trump has stubbornly refused to take action to produce these kits. All public health experts agree that massive COVID-19 testing is a precondition for the safe reopening of the economy.
A moratorium on rent, mortgage, and other loan payments for the duration of the pandemic. A moratorium on evictions and repossessions.
Provide free food for individuals and families who need it and special measures to protect farm workers and food production workers.
Hazard pay for those on the front lines—anyone deemed essential who cannot work from home.
Unemployment benefits equal to 100% of wages, including furloughed workers, undocumented immigrant workers, and gig workers for as long as the pandemic lasts.
First-in-line testing, treatment, and economic assistance to African Americans, Latinos, Native Americans, Asian Pacific Islanders, and other hardest hit communities.
Lift the blockade on Cuba and sanctions on Iran, and end the threats against Venezuela. U.S. foreign assistance to nations fighting the pandemic. Reverse Trump's defunding of the World Health Organization. Global cooperation, including with Cuba and China, to defeat the coronavirus.
Release of immigrants and refugees currently imprisoned in detention centers. Reversal of new rules turning away amnesty seekers.
Release of inmates convicted of non-violent offenses and elderly prisoners. Extra protections for prison staff and incarcerated prisoners
Reversal of new EPA rules allowing corporations free rein to pollute the environment.
Enactment of the Green New Deal and a massive $4 trillion infrastructure repair bill to create millions of living-wage jobs. Rebuild our public health infrastructure, bridges, highways, mass transit, power grid. Provide free, universal access to the Internet.
Reversal of new federal union-busting rules. Full rights to workers to organize unions and negotiate contracts.
Build the Movement
 The pandemic will hang over us for months, or a year. It will take mass movements around these basic issues to win a fair and equitable recovery.
We must find physically distant ways to continue and intensify the struggle. Those nurses wearing masks and standing six feet apart in their angry protest at the White House are a model. They are showing us how to fight back and be safe!
Online mass meetings, phone banking, rallies where every participant is six feet away! Everything we do will be for nothing if we fail to get people to cast their ballot. Together we will win!
Defeat Donald Trump Nov. 3!
Unite for a Fair and Equal Recovery!
Vote as if Your Life Depends on It!
Image: Drakoheart, Creative Commons (BY-NC-SA 2.0).
Comments