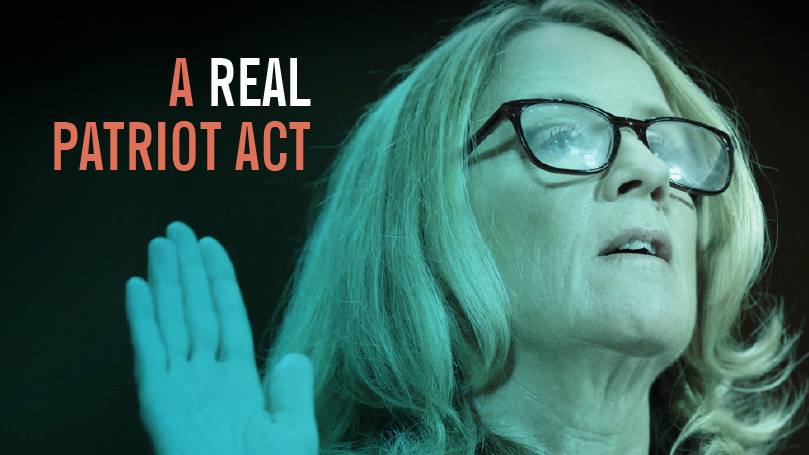 The effort to defeat the attempt to place Judge Brett Kavenaugh on the Supreme Court is one of the most important battles of our times. To this end the CPUSA's website collective and graphic artists have created memes to help publicize this effort.  To save,  just click on the photo and select, "save as."  They can also be found on Facebook.
Here's one demanding that the Senate not confirm.

Here's another celebrating the courage and heroism of

Christine Blasey Ford.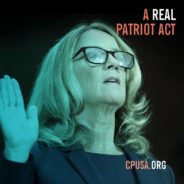 On November 7th all the Trumpites need to defeated in Congressional races.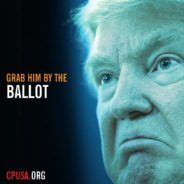 The investigation must be completed!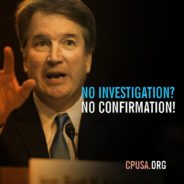 Comments