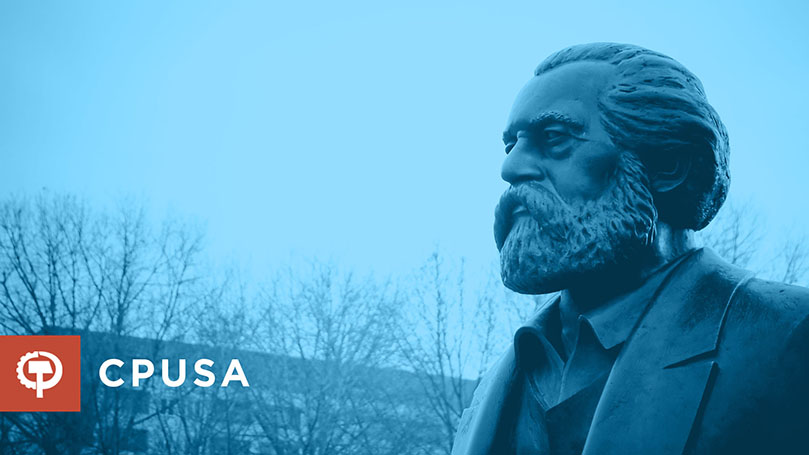 1.  According World Bank studies, the proportion of women in the U.S. Congress is currently 23%.  The nation with the highest percentage of women in their Parliament/Congress, currently 49% is:
a. Russian Federation;
b. Cuba;
c. Germany;
d. Japan;
e. Rwanda.
2.  Women have  played important  leadership roles in the history of the CPUSA.  Which of the following women was  not a CPUSA activist:
a.  Claudia Jones;
b.  Elizabeth Gurley Flynn;
c.   Zora  Neale Hurston;
d.  Shirley Graham.
3.  Marxists have seen the question of women's rights/women's liberation as:
a.  A question of women's cultural identity;
b.  A question of integrating corporate management so that women will be equal with men;
c.  A democratic and class issue, one of integrating on the basis of equality work and all areas of life,  which must be implemented to unite the working class and achieve social progress;
d.  A question that is secondary to civil rights questions.
4.    The first women to hold cabinet level positions in governments in history, according to UN studies were
a.   Women in Soviet Russia, Ukraine,  and the brief  Hungarian Soviet, during the revolutionary upsurge of 1917-1920;
b.   Women in Britain under Liberal party governments in the late 19th century;
c.   Women in the U.S. in the administrations of Theodore Roosevelt and Woodrow Wilson in the early 20th century;
d.   Women in the German Empire under Otto Von Bismarck in the late 19h century.
5.   While major gains in reducing the wage salary gap between  men and women were made after the passage of civil rights laws in the 1960s, these gains have been  been  sharply reduced in recent decades due to:
a.  The decline in both the percentage of workers in unions and the the influence of unions;
b.  The undermining of civil rights laws both by judicial decisions and by failure to enforce those laws;
c.  Both the elimination of public sector  employment where women were heavily concentrated and the repeal of Aid to Families with Dependant Children,  continuing gender segregation in occupations and forcing women into these occupations;
d.  All of the above.
Comments