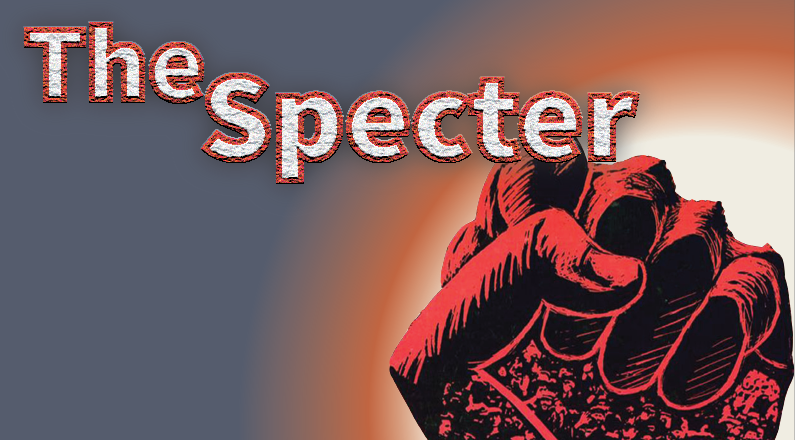 On this special episode of The Specter, we present a conversation between local Oakland activist, Cassie Lopez and other attendees with author of End of Policing, Professor Alex Vitale. Vitale is Professor of Sociology and Coordinator of the Policing and Social Justice Project at Brooklyn College and a Visiting Professor at London Southbank University. He has spent the last 25 years writing about policing and consults both police departments and human rights organizations internationally.
This event took place at the Niebyl-Proctor Marxist Library in Oakland, California on November 16, 2019 and brought a much needed dialogue to the Bay area in which its residents have been suffering at the hands of police violence and the prison industrial complex. Vitale's book is available at Verso books. For more information on the event, please see the People's World article written on it: https://www.peoplesworld.org/article/topic-at-coming-west-coast-gathering-imagining-a-world-without-police/
The Specter is haunting podcast platforms!  Check us out  on iTunes, Google Play, Spotify, and Stitcher.
Comments